Georgia Heneage
As the world of entertainment unfolds and venues across the world resurrect, in a corner of Tokyo a fledgling new gym is opening its doors for the very first time.
On 19 May, a new Esports 'gym' will offer amateur and professional gamers the chance to up their skills via on-site coaches. Price of membership varies from £36.20 per month, which allows you to use the kit and get help from gaming staff, to £80, which gets you two lessons a month with a professional gamer.
It's a hugely lucrative and burgeoning industry: the market value of the gym is predicted to reach $1.9 billion by 2022, and across the globe the gaming world is worth a staggering $154 billion, and in the UK alone £5.3 billion. During the pandemic, the online gaming industry witnessed a huge boom (for fairly self-evident reasons).  According to the industry body UKIE, the market reached a record £7 billion in 2020; the value of the sector soared by nearly 30 per cent and is expected to grow exponentially from here on.
In the UK, gaming houses have begun centralising the efforts of a growing number of professional gamers. The UK-based organisation Excel Esports opened a facility in Twickenham last year which offers expert gaming hardware, sports psychologists and even on-site chefs to those training for the League of Legends gaming championships. Excel Esports MD Kieran Holmes-Darby said that by building the facility, the company wanted to provide a "clear separation in where the players live and where they work" to maximise the "mentality" of their players and their "well-being".
It also signals the fast transition of the gaming world from a nascent hobby at the turn of the century, which existed on the internet's fringes and played out in the dark depths of boys' bedrooms, into the fully-fledged, professionalized and competitive world of gaming that exists today.
Esports (electronic sports) have exploded in popularity: huge tournaments take place all over the world and attract tens of thousands of fans every year. The Olympics committee has even announced that it will begin incorporating online games in its repertoire. The Olympics Virtual Series will "mobilise virtual sports, esports and gaming enthusiasts all around the world in order to reach new Olympics audiences" in line with its new 'agenda'.
A whole stream of incredibly skilled gamers are contracted every year and have made careers out of it. Sports clubs are beginning to sponsor esports players, and there's now a worldwide organisation called World E-Sports Association, which runs a bit like Fifa.
One such organisation is London Esports which, according to CEO Alfie Wright, already has a number of professional players on their books who take part in competitions with "some of the best teams in the world", the biggest of which is League of Legends, a kind of fantasy team-based game.
The industry, he says, is worth almost more than music, TV and film combined. It saw a boom during the pandemic, he explains, because it offered a very real social distraction. "There was no other way to go and speak to friends, and I think people are starting to see that that's where gaming can be really helpful."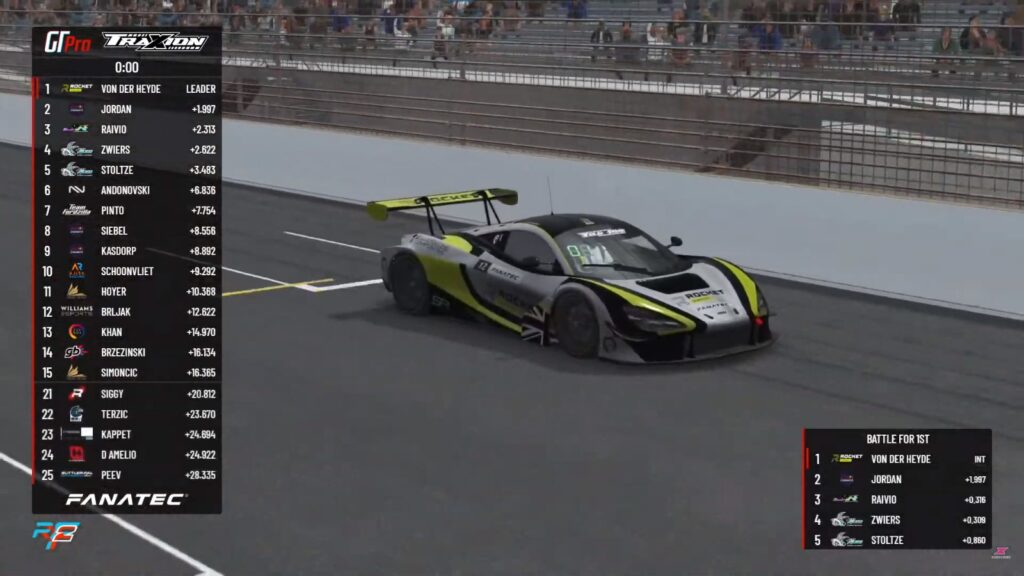 And alongside the professionalization of a bedroom hobby has come a piqued interest in gaming as a potential career choice for thousands across the UK. Wright says universities across the country are starting to introduce esports courses, and soon they might be an option at secondary school.
Roehampton university, for instance, offers a full esports scholarship from January this year – including a new Women in Esports scholarship, where students have full access to the university's esports facilities and the chance to "learn new skills". Even so, we have some catching up to do: in the US, you can choose from over 10 university courses in the area nation-wide. The real challenge, says Wright, is ensuring that there are enough experienced experts to teach, since it's such a young industry.
Despite the positive social and educational implications, the rise in gaming as a digital trend has, of course, had its negatives: many experts believe that the rise in violent games, such as Call of Duty, has had a knock-on effect on violence in the real world, an extreme case being the 2019 mass shooting in New Zealand.
One article in Wired last year revealed the huge physical and mental toll gaming is taking on professionals, such as 20 year-old gamer Julia Wright – a wizard in the Overwatch League – who developed a serious wrist injury after 16-hour days spent tensely gripping her remote.
The mental and physical issues facing young competitors range from "hand, neck and back pain that sometimes requires surgery, to poor nutrition, bouts of insomnia and mental health issues including anxiety, depression and burnout." According to some experts, there's little information or guidance, given the fact that these are fledgling careers. The help that is available to professional gamers is spread thinly amongst the highest-ranked, and given that this is a career spent in relative solitude, it's a difficult one to monitor closely.
Yet this is also a profession which, like other areas of entertainment, almost always begins with genuine passion. Most pro gamers started their journey with a love for a hobby, and turned that into a career. It's a utopian vision of work that most people strive for.
This is the feeling I got when I interviewed two pro "sim racing" drivers (virtual motoracing), whose deeply-felt and long-standing fervor for what they do is apparent even over the dark interface of the 'Discord' app we speak through (the most common centralised software to chat and game with other players). Both are part of the Zansho Simsport team, started and headed up by Ed Trevelyan-Johnson and co-managed by Mike Yau. The team has already won some £10,000 in prize money and has an ever-growing team of 50 players operating at a very high level.
Sim racing, says Trevelyan-Johnson, is still a pretty "niche" esport and not as developed as others. But it's taking shape rapidly, and since the pandemic, the gap between the world of real racing and online racing is narrowing. And though it is still a fledgling esport, Trevelyan-Johnson says sim racing is one of the most hyper-realistic simulations you can get in the world of games. "Unlike football, for instance, you are replicating pretty much everything you get with racing, except for the G force."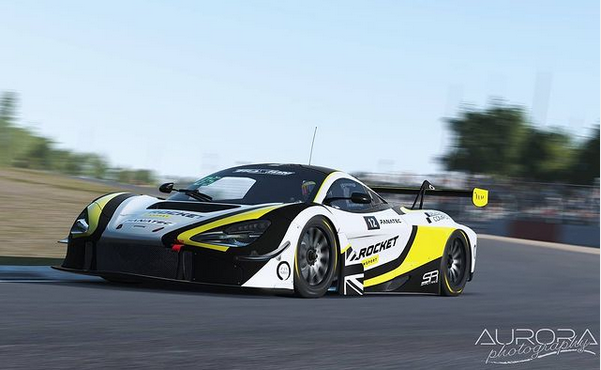 Credit: Lewis McGlade
This is perhaps why so many Formula 1 pros are flocking to the trend: world-renowned racing car drivers used to use the software to practice ahead of big races, and since the pandemic more are getting a taste for it – including Jenson Button, who has been involved with the Zansho team. "There's a pretty symbiotic relationship between motor sports and sim racing. When Covid-19 hit they intersected even more because motor sports shut down and Formula 1 drivers bought cock pits for their homes and race organisers did virtual events."
At the same time, a host of amateurs have begun using the virtual form to build both a career and nurture a hobby – usually both. According to Trevelyan-Johnson, many players begin their virtual journeys taking part in motor sports in the 'real world', but find that it's not a financially viable option, or that they have a physical impediment to racing.
Devin Braune is one of the fastest sim drivers on certain cars in the world. He discovered he was too tall for motor sport (being 6'7) and so channeled the love he found for the sport at a young age into sim racing instead.
"When I was about three," says Braune, who grew up in Germany, "we got a PlayStation with a Formula 1 game. I loved playing it and eventually I wanted to do it in real life. My parents took me carting, which was quite dangerous at that age, but I got hooked immediately. I then joined a club and did real racing until 2017."
But Braune soon found that real racing was "incredibly expensive" and required "a lot of preparation", which meant that he wasn't able to get onto the tracks for months on end. "A couple of years after I started carting, I realized that games can simulate the real experience – so I started driving with some equipment I bought and I thought it was just as fun. I never looked back." He started doing full time competing, won event after event, and then got picked up by various sim racing teams.
"While it isn't technically my job, it's a way to get money. My main job is developing the software players use. On the weekdays I write code for rFactor 2 (a sim racing computer game) and on weekends I race. I'm in quite a unique position, I guess." Braune currently practices around two or three times a week – five hours at a time – and says that he effectively taught himself.
For Braune, the possibilities which sim racing opens up are almost endless. "It's not a replacement for real racing, but it's about as close to the real sport as any simulated sport can ever get. And if I decide I want to race, I'm on the track in five minutes."
Does he think that sim racing, and esports at large, will start to replace traditional sports? "I think they'll coexist. In the end going to the track and seeing people race has its charm, and I don't think that's ever going to disappear," he says.
Jarl Teien, a Norweigan professional driver for MB Racing Esport, spends up to six hours training every day. He says he doesn't like going over that limit because then you "can get easily distracted and doesn't get any effective training." Teien has been offered a contract and full yearly salary, and says he's in discussions about increasing it twofold- which would take it to around £4000 per month. Part of his contract, says Teien, is taking part in lots of competitions worldwide, and even gearing up to potentially represent Norway in the virtual Olympics.
Does Teien, like Braune, learn from other professionals? It's a kind of process of osmosis, where he watches replays of other sim drivers from outside the game, or watches their "line" on Discord, and learns from that. But, for the most part, he teaches himself.
Before getting into sim racing, Teien played other esports competitively, like Counter Strike-a shooting game played on a PC using a mouse. Though he was "borderline semi-pro", he chose to devote all his time to sim racing because he absolutely loved it.
"I haven't gotten a single point where I've burnt out, and I think that's the important thing. I just love the idea of a ton of people spending a lot of time together online, and I love the idea of all those people trying to achieve the same goal, and only one can come on top."
Teien says he'd love to drive in real life as well, and that the exhilaration of racing and of winning is the same. "At the sim racing center award, loads of professionals say they're more nervous for a sim drive than their drive in real life. I would say once you once you get into the car, you feel the same pressure."
Other than esports competitors, the ever-evolving world of online gaming is building jobs in other areas, too. Charlie Hoare has built a writing career out of a passion for the virtual format. Alongside opinion pieces, he reviews some of the most popular games from best to worst, and is particularly interested in the artistry – the intricate stories and unique characterisations behind each game. His work is a definitive reminder that gaming is not just a competitive, sporting form – but also an artistic one. And the discussion around gaming, he says, has created a massive online culture quite apart from those who actually engage in the form.
"I think part of the reason why gaming is such a big industry is that people love to further the conversation," says Hoare. "Because it's not just the technology that's getting better, but it's also the opportunities to tell better stories."
Hoare points out that, unlike other entertainment mediums, games can develop depending on what the consumer wants – so it's forever evolving. And the connection between what consumers love and what game makers create is extremely close. "I think the best games are just made by people who make something that they know they would enjoy – it's something personal to them."
Like Braun and Teien, Hoare started his career as a "passion project" from his bedroom aged 17, making "YouTube videos" about games he was genuinely fascinated in. This hobby and "fun creative outlet" quickly turned into a proper job, which he absolutely loves.
And, like other professional esports players, Hoare's career developed entirely off his own back. "It's interesting because writing about games was something that I was passionate about, but also something I had no experience in. I was offered a position of writing for this website after somebody saw my video and liked the way I structured my reviews and opinion pieces."
The world of gaming seems to offer a unique brand of employability: one which begins, almost exclusively, with a fledgling hobby and unadulterated love for a quickly-developing artistic form, and turns into a career- usually self-taught- with the possibility for huge growth.
If the past decade has seen a gradual institutionalization of the trend, in the next we are likely to witness an even greater professionalization of the industry – one which filters down to the level of school curriculum right up to the top tier of the virtual Olympics.