My best way of illustrating to you where we are with labour and skills at the moment is to tell you about Carl.
We recently employed builders to undertake a kitchen extension at our home in the Midlands, and I'm happy to say they did an excellent job. We now have a large, light kitchen space which both myself and my husband love to spend time in. It was the result of hard work – and also of skill on the builders' part.
During the building process, I had a conversation with one of the builders. Carl told me he was heading to Scotland next to work on a house renovation. He had secured this work through his employer networks in Scotland. How had he achieved that? By having qualifications which were recognised in Scotland and therefore enabled mobility in the skills market. For his employer, the qualification gave confidence that Carl had the right skills to deliver a quality job to the expected standards.
In what follows, I will use the term skills market rather than labour market. I prefer the first to the second even though the second is normally used by commentators in this area. That's because I believe skills are the real currency which has value in the jobs market. Particularly in this fast moving world of work where portfolio careers and flexible working are increasingly the norm, skills are the asset which will support employment, career progression and social mobility.
Back to Carl. Unfortunately, devolution in the UK has meant that policy on skills has diverged and whilst Carl easily attained work in Scotland with his current qualifications, as the pace of devolution builds, the predicament for people like him may get harder. Additionally, Brexit has meant that we can no longer can the overseas skills we need to service economic growth. An ONS statistical release reported in June 2018 that latest figures indicate that 10% of all workers within the construction industry are EU nationals. Within the London construction industry, this proportion increases to 33%. Much will depend on how many of the existing UK-based EU workforce chooses to stay.' This isn't all. It will also depend on sensible immigration policies which recognise that the UK will still need to import some skills post Brexit which it is not able to home grow.
Worryingly, prior to Brexit, employers across the UK were reporting significant skills shortages and gaps despite access to overseas skills. The fact is that unless we have sensible immigration policies and agreements across the UK and its governments which continue to support the free movement of skills, those challenges will only get worse.
Arguably, devolved systems work on the assumption that labour markets are geographically static and can be served adequately by local provision. The reality, however, is that the workforce needs to be mobile to meet changing skills demands – both positive and negative – across geographies.
For example, the car manufacturing sector in the UK has many skills in common with the food manufacturing sector and both are reliant on the transfer of skills between the two sectors to meet changing demands. We must be able to anticipate and proactively address those changing skills needs through effective use of research and skills analysis. We also need a training and education system which prepares people for flexible, mobile careers not just for a job.
This does not, however suggest that one size fits all. Devolution on skills and employment policy allows for local contextualisation in terms of qualifications, education and training and will be better placed to serve local skills demands. But there are skills which everyone, wherever they live, choose to work, or be compelled to work, will need and it is important that education and training provision puts these skills at the heart of its offer.
The World Economic Forum in 2017 set out those skills which will be crucial to the careers of now and in the future. Whilst it is unclear what the jobs of future will look like, The World Economic Forum believe there are generic skills which all individuals will require. By having these skills individuals will have greater resilience and longevity in the skills market allowing for transferability and mobility.
So, whilst Carl is an example of how the system does work now, we cannot lose sight of the changing demands of the skills market and encourage governments to develop skill policies which are mutually beneficial for the economy, the individual and society as a whole.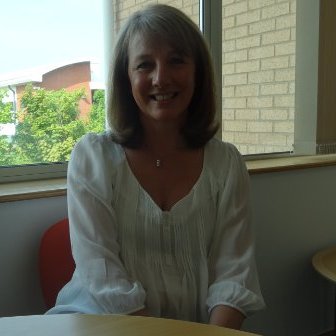 Caroline Roberts is a Finito mentor