Patrick Crowder
The Italian data analytics, consulting, and public affairs company Techne has opened a new sister company in London. They have been leaders in their field for over 20 years in Italy, producing reports for major clients, including the Italian trade union Confederazione Generale Italiana del Lavoro and the General Labour Union. To find out more about their new UK venture, I had the pleasure of sitting down with Chief Executive Officer Michela Morizzo and Director Carlo Buttaroni.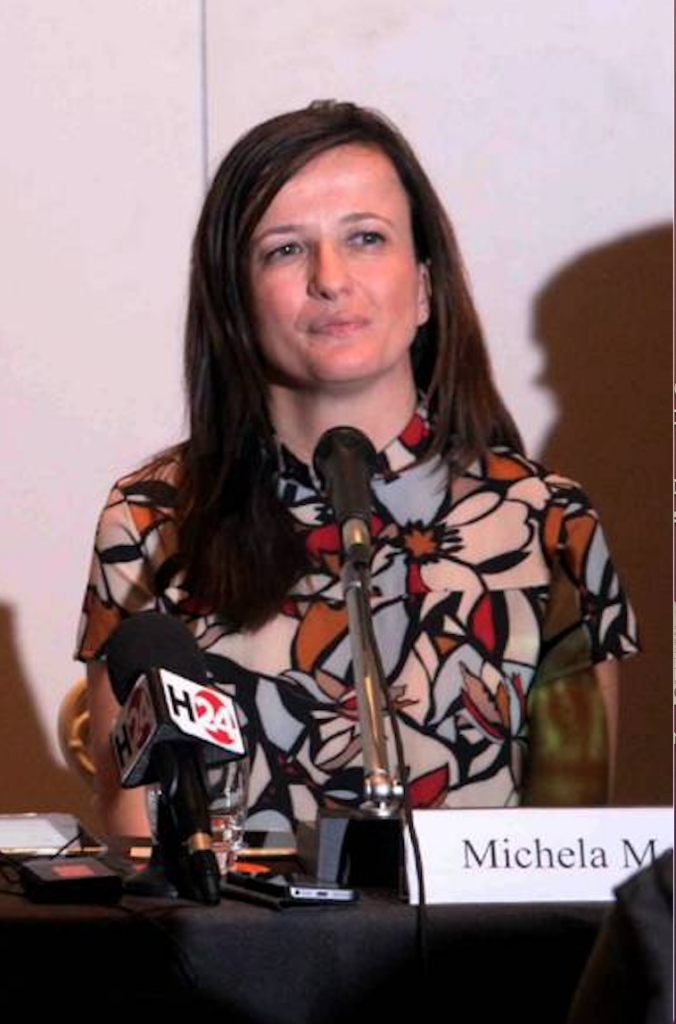 "Over the years we've gained a great reputation, and at the moment we're leaders of the market in Italy, so this expansion to London is the next big step in our history," Morizzo explains. So what is it which sets the firm apart? "We try to transform data into opportunities," she replies. "We analyse what's happening at the moment – within a political campaign for example – but we don't focus on the now, we focus on the future and what will change."
Predicting that change is the foundation of what Techne does. The company's basic goal is to make accurate predictions about human behaviour in terms of economics and politics. To accomplish this, the firm is highly expert at combining traditional interviews and surveys with algorithms designed to make sense of the information gained from those surveys. The data is also analysed manually in order to bring in a psychological perspective.
Morizzo also explains the problem with relying solely on people's responses when making these sorts of complex predictions: "Conducting classic interviews is not enough for us, because the answers will vary depending on what people are thinking on that day. They may tell us that they will behave a certain way in 12 months, but we want to be sure what will really happen." That's what sets Techne apart – the ability to see round corners. Morizzo continues: "So we use statistical methods based on the game theory of John Nash [readers might remember Nash as played by Russell Crowe in the 2001 film A Beautiful Mind] to develop a model in order to elaborate on people's answers and be sure what they will really do in the future. Over the last 20 years we have analysed millions of data points – but if you don't know what that data means, it is simply a waste of paper."
Meanwhile, Carlo Buttaroni is in charge of ensuring that their data isn't a waste of paper. Buttaroni is heavily involved in the more technical side of the business, helping to develop the algorithms at the centre of Techne's data analysis. The game theory that Morizzo mentioned is a study which uses mathematical equations to predict the decisions that individuals within a group of people will take. John Forbes Nash Jr. advanced the science, showing that it could be applied much more widely than originally thought, and also pioneered new theories about behaviour. Buttaroni bases his algorithms on Nash's interpretations of game theory, and also factors in the ideas set forth by Nobel Prize winning behavioural economist Richard Thaler.
Buttaroni recalls how he got his start in data analysis. "I started 30 years ago in politics, but politics was not enough so I moved over to the scientific side. I specialised in the statistical approach in France before joining Techne. Now, the Nash models that we use are also the basis for the algorithms which attempt to predict the movements of the international stock market."
All of which means that Techne has 20 years of experience and credibility – but in the beginning the company had to rely on the quality of their predictions and their apolitical, objective approach to achieve a good standing in the data analysis field.
"It was difficult to gain our reputation," Buttaroni recalls, "but the most important thing was when people started seeing that our predictions were coming true. Now we have a track record, but those early demonstrations of our accuracy were essential to our success. Additionally, research companies are often associated with a political party, but we are outside politics. We can work with parties across the political spectrum because common sense has no flag. Both sides need to have the ability to understand the potential of the analysis we offer."
TechneUK did not have an easy time starting their fresh venture in February of 2020, but now it is up and running in its new London-based international centre. Morizzo details the motivations behind the launch of their sister company. "We decided in February 2020, just a week before the Italian lockdown, to create our sister company TechneUK," she recalls. "We have already worked for years with European companies and people in the United States, but we wanted an international hub, and London is the perfect city." She adds: "It is a strange name, but it has a meaning; 'Techne' comes from an ancient Greek word which means having knowledge and skill at completing tasks well. It is also the root of the word 'technical'."
While Morizzo, Buttaroni and the rest of the team were attempting to launch TechneUK during the pandemic, they were also trying to predict the effects of the virus. While there is precedent for a widespread virus such as Covid-19, when it came down to the data, Techne had to start from square one. They aimed to predict various social and economic responses to the pandemic, including reactions to vaccine mandates and lockdowns.
"During Covid, we didn't have any historical data, but we used official data from the statistical institutes of each country – income, social class, professions, and other demographics – to create a picture of the population. We use the data alongside our statistical programmes, then we analyse what comes out to see what considerations there are when making these decisions."
With their London sister company successfully launched, Techne hopes to expand their unique approach to data analysis and reach a wider market. Morizzo sums up the goal of TechneUK in a brief mission statement which highlights the widespread ambitions of the company:"Today we think there is a need for a global science which combines the individual person with all the world they live in." This is a company set to make inroads in the UK, and globally.
For more information go to:  www.techneuk.com/about