Christopher Jackson is impressed by the talented and dynamic star of the design industry
The space strikes you so forcibly that you're already planning your next visit as you arrive. The Design Centre Chelsea has a cathedral-like entrance, opening up onto 125,000 square feet of space. It's remarkably well-lit – the light flooding in from above the riverside at Imperial Wharf – and feels, above all, like a place to explore. The feeling is like Bond Street on an epic scale, but you sense rightaway from the signage and the layout that it's navigable: you're going to have a good time here.
Upstairs, I meet the delightful Claire German in her impressive walnut-panelled executive boardroom. My sense is of someone infectiously kind, and highly impressive. "You have to get up in the morning and feel great, and not dread your work," she says. "It's not about money; it's about enjoyment and getting full satisfaction."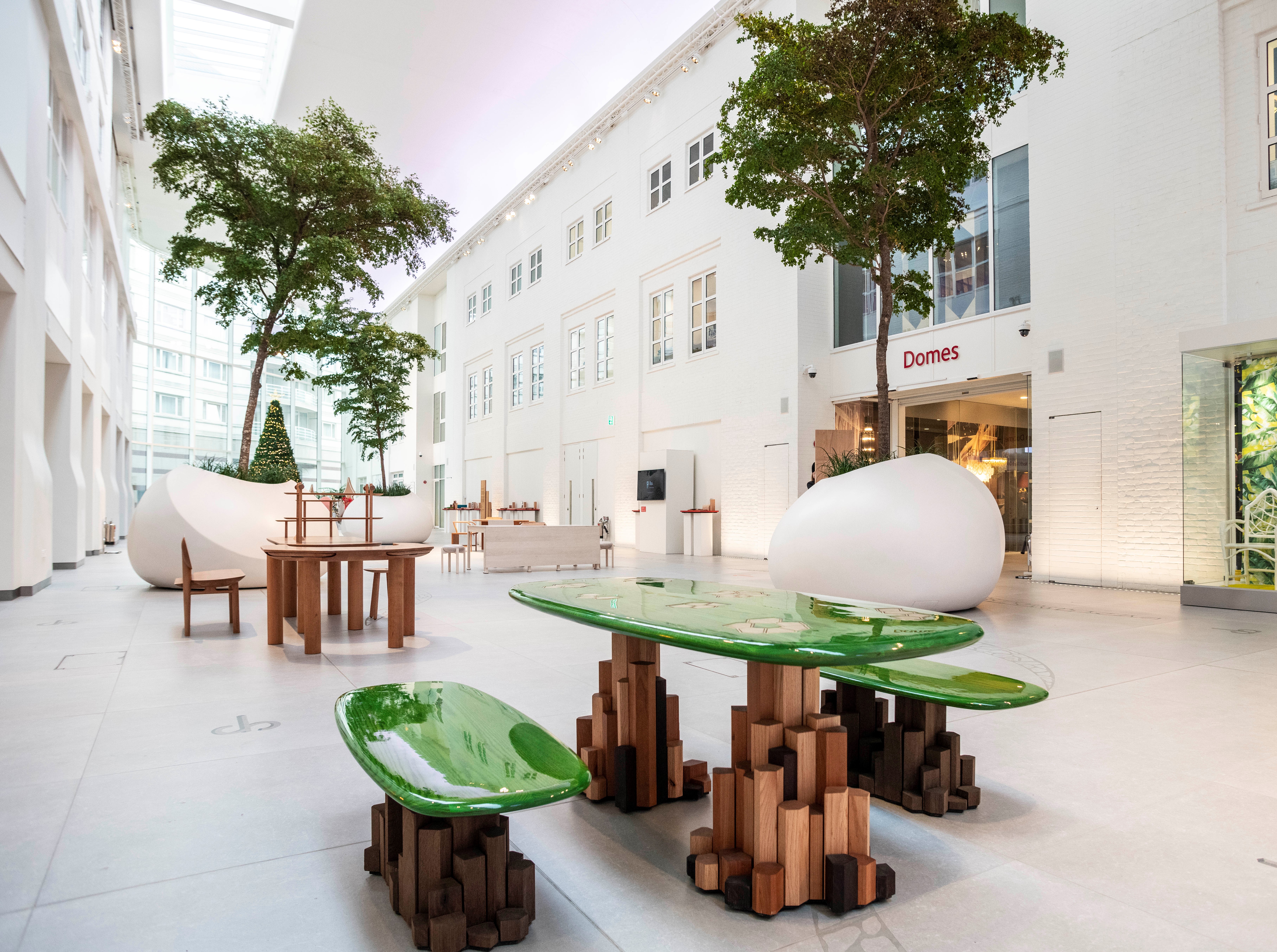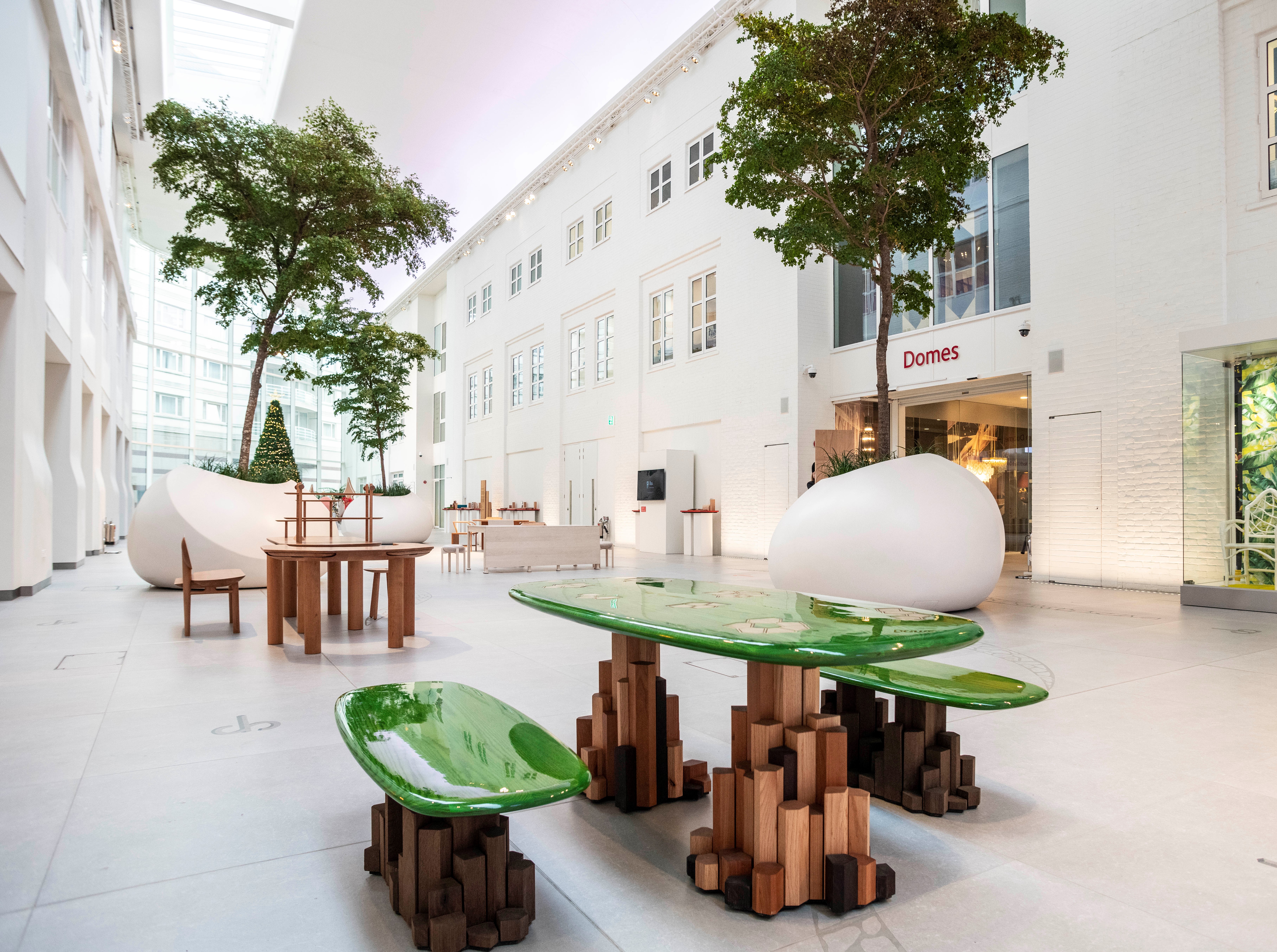 She seems so absolutely suited to her position that it's hard to imagine her anywhere else, which in itself makes me curious to know how she got to where she is. Initially, German worked in publishing, which she obviously loved. " I graduated in history and politics, and then worked at various publications at The Independent and The Evening Standard, and then I went to Condé Nast, and worked at House and Garden. I found I loved the magazine and the industry: it was that whole aesthetic."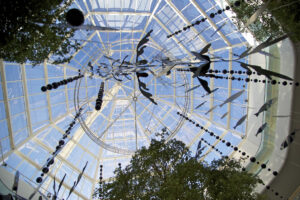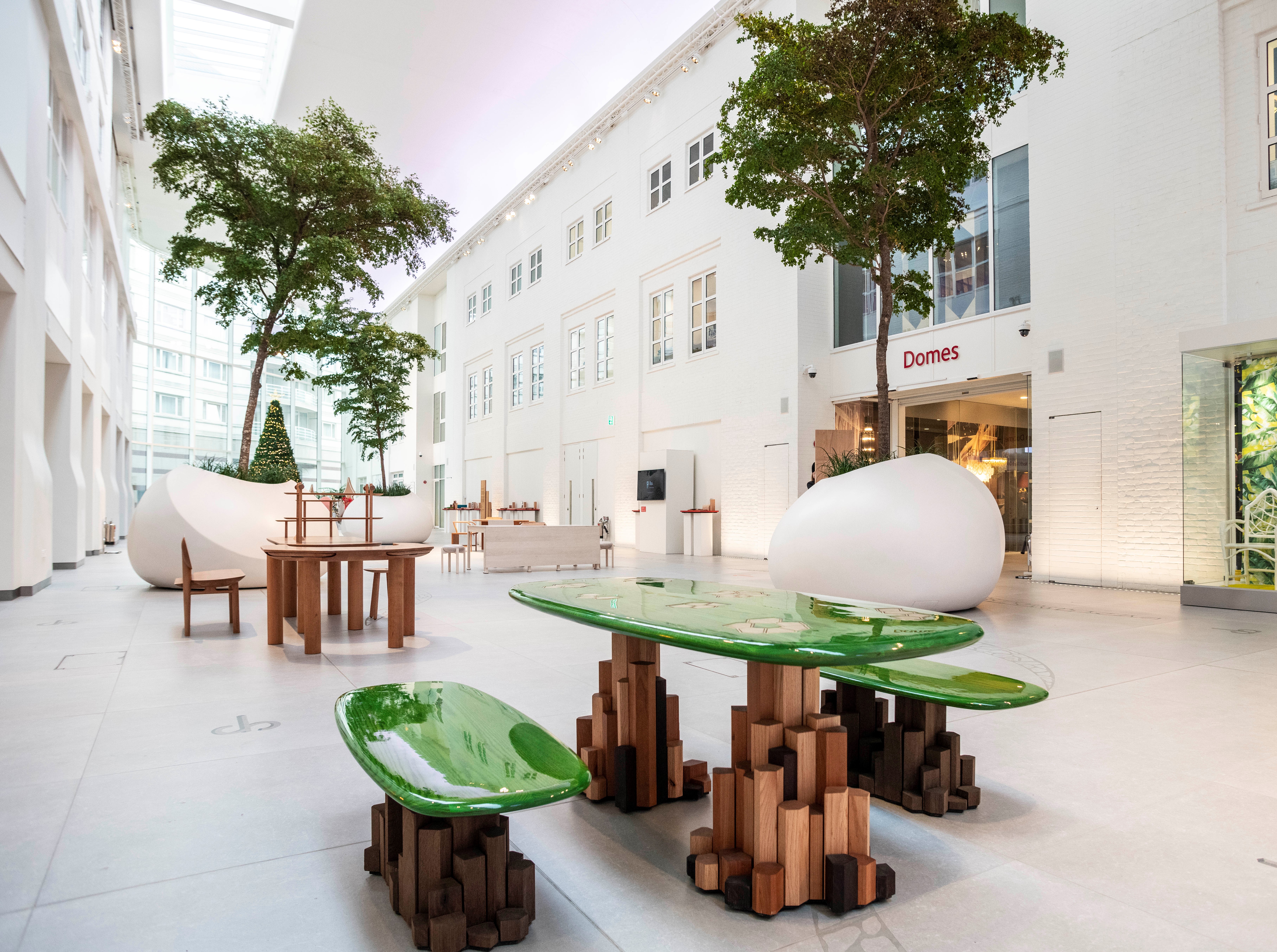 After a spell at Brides magazine, German returned to edit House and Garden ("that was like coming home") and you get the impression talking to her that she could happily have stayed there for the rest of her career.
But life often has a way of intruding on our peace, and sometimes in good ways. "After ten years, this role came up," she recalls. "I had met Mark Steinberg and Terence Cole, and had begun producing their biannual magazine. When the MD left, they asked me to take over. I loved where I was, but I decided to consider it. It's a world I know, and I realised a lot of the things I loved doing with the magazine I'd still get to do here."
It's a tale of how journalism can often lead you to other things. Today she presides over the only design collective of its kind in Europe. "There are 120 permanent showrooms, and within those showrooms there are 600 of the top international brands," she explains.
The centre also needs to be distinguished from its equivalents in the US. "What I like to nurture here is a sense of community," she continues. "For the UK, and even the European industry, we're seen as the mother ship. If there's a product launch, or something exciting – an event which brings everyone together – it happens here."
You get the sense that German has succeeded due to astonishing attention to detail. "When we have a contemporary craft fair like Artefact in May, when 19 galleries will be exhibiting, they're still very curated. Everything has to be the best, and sit together well, without any jarring – and that expectation rolls out to everything."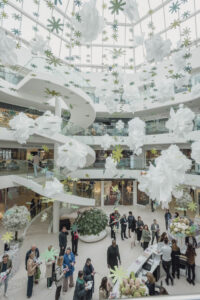 But what really sets the place apart is the community ethos. "Most design centres have an ordinary landlord and tenant relationship," German continues. "They arrive, and they're given the keys. The design centres in America will do one or two events a year, maybe. This is different; it's a labyrinth of support."
German gives me an example. "Osborne and Little have been on the King's Road for 50 years and have decided to uproot and come here. That speaks volumes. They've always had their independence there, but now they want to be here, as they want to be in the hub of it."
The fact that the place is a hub means that collaboration often happens.  "We're good at playing Cupid. For example, we've got a wonderful outdoor furniture company called Summit, and also Jennifer Manners who's a great rug designer. Jennifer arrived a couple of years ago and she's now doing a bespoke range for Summit. The great thing about being here is there's this opportunity to create, converse and connect on a daily basis. You're not on a High Street on your own, maybe feeling a bit isolated. There's a network."
This opens up onto another important point: the essential generosity of the creative industries. German explains: "Creative people celebrate other creative people and respect their work. It's a close-knit, professional and friendly industry – although of course, like all industries, it can also be competitive."
This ethos has led to perhaps her greatest achievement to date, the creation of WOW!house. This was something which German had long wanted to do and which she produced, to exceptional industry feedback, for the first time in 2022. The idea was to give interior designers a blank canvas to create the most beautiful room possible "and not have to react to a client's brief."
German recalls the scale of the challenge: "I announced it and didn't realise I'd taken on such a huge job! I have the most fantastic team so we all worked together and pulled it off. We also produced the occasion together with Centrepoint, and made sure homeless youths could come along and learn about what career opportunities the industry can offer them. I've been thrilled with the reception it's had."
So what's next for The Chelsea Design Centre? "Artefact is coming up on 9th May, and then beyond that we have Wow!House again, which lasts for a month. Formed with Future Heritage is also a very important event for us later in the year where we seek to give young people the platform to launch their careers."
But German's ambitions are far greater than simply fulfilling her demanding calendar year. "Art is an area which we want to develop and expand," she says, pointing to a potential gap with the demise of Masterpiece London. "I think we can then look at other topics. We could be doing something on kitchens, and something on bathrooms. When we did supplements on these things for the magazine it was always a good circulation driver. We also want to look at the superyacht industry and private aviation."
Would she consider expanding internationally? "The idea of Wow!house is to take it to new markets. But I wouldn't do a Design Centre Paris as it's too close and it would cannibalise. If the French designers want to do a good comprehensive sourcing, it's easier to come on the Eurostar than to navigate Paris. They put their staff up at the Chelsea Harbour Hotel and they run around like locusts. I'd also be interested to take Wow!house to Dubai. There'd be a lot of interest there and I think it would be very well received."
As you listen to her say those words, you're left in no doubt that she will: she clearly has the appetite and ability for the task. Her advice to young people is straightforward: "What's great about this job is the world is your oyster and if you've got the strategy and enthusiasm, then just give it a go."
She's right about that – and about a lot of other things. I leave inspired, plotting my return.
Artefact is at Design Centre Chelsea from 9th May 2023.
Wow!House runs from 5th June-6th July 2023.