Iris Spark
Very possibly, if one had to pick a word of this century so far you'd come up with 'data'. We all receive data, examine it, worry about the data we're not receiving, and question the data we have, wondering if its bona fide or in some way false.
But data, by its very nature, feels invisible. It's this which gives it its power – the sense of something both powerful and intangible.
Yet a recent exhibition at Roka in Imperial Wharf showed that this isn't the case. In actual fact, the need to store data has created a new and varied architecture. Facts which at first seem like they might belong to the ether – such as the fact that Google processes around 5.6 billion search requests per day – turn out to have ramifications in the real world around of us.
Sometimes data centres are housed in our midst in sheds and buildings – in precisely the sort of non-descript architecture you'd expect. But sometimes they are in the world around of us – for instance, in the former department store Macy's. This fact alone might be taken as an emblem of the way our world is going: people used to go to this place physically to buy clothes, but now it is a place committed to housing the data by which we can do so online.
Meanwhile, former print works in Chicago, which used to produce Sears Catalogues and Yellow Pages, is now the Lakeside Technology Centre. In these instances, it can be surprising to find that the usage of a building has changed right before our eyes. The sense is then not so much of the pace of change, but of its surreptitiousness, even its secrecy.
This new architecture can also surprise by being housed underground as is the case at Pioenen Bunker in Sweden, which formerly hosted Wikileaks and can only be accessed deep below 30 metres of granite. But if data lies beneath our feet, it also now inhabits the skies: in 2016, NASA created the New Solar System Internet to communicate with its Voyager and Mars rovers. It's the first space-based data centre – another sign of the times.
But if one looks at the question of the energy it takes to create the architecture which houses our data then you realise that it is in a head-on collision with the question of climate change. Put simply, these places have gigantic carbon footprints. Some architects have come up with renewable solutions. Lefdal Mine Centre, for instance, is 85 feet underground and surrounded by solid limestone. It is 100 per cent renewable and is cooled by water from nearby fjords.
But often in these designs, we find a knowing juxtaposition between the sheer amount of energy used to fuel our online lifestyles and prevailing climate anxiety. At Gak Chuncheon in China, trees planted on the roof reduce the amount of electricity used for air conditioning, as well as blocking the glare of the summer sun, protecting the site from heat island effect. At AM4 Equinix in Amsterdam, a moat intervenes between the public and the enormous data centre to take into account public awareness of the amount of energy these buildings use.
This is how the world changes – almost imperceptibly, and never without anxiety or regret. It would be tempting to say that the buildings in this essay represent our future, and perhaps they do to some extent. But really they represent something much more complicated: our restless, ambitious present.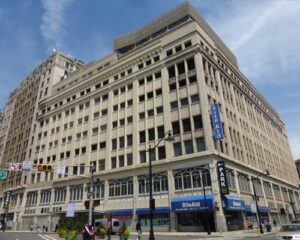 Aecom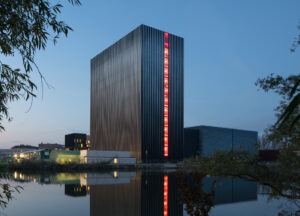 AM4 Equanix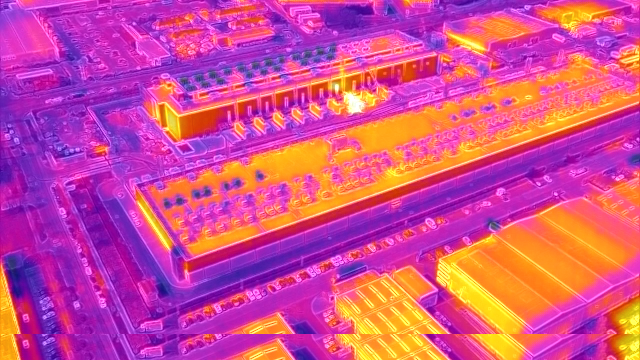 Arup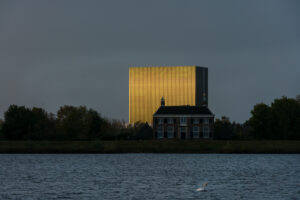 Benthem Crowell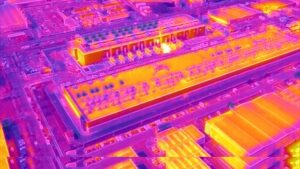 Amazon Tallaght Aerial Thermographic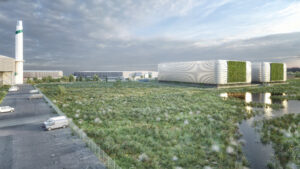 Belvedere Data Centre, London