Ronel Lehmann
I stumbled across Maison Francois quite by chance whilst en route to St James's Square – but then I never expected to become a publisher either. I wondered when I booked a table whether French cuisine was really coming home during the delayed Euro football championships, and whether the chef would prove a real striker.
The first thing that captivates your view on entering the restaurant is the incredible expanse of space, more Danish in design with high ceilings, minimalist clean lines and bright natural lighting. The receptionist took my coat, I thought to myself he resembled a stricken player, limping and sporting crutches, following an ankle injury.
I had asked for a corner table so that I could hear my colleague properly after the solitude of remote-working during the pandemic. Surprisingly, I was shown to a great quiet table without drama. As I sat down to some sparkling water, I noticed that there was no blaring music. I liked this place already.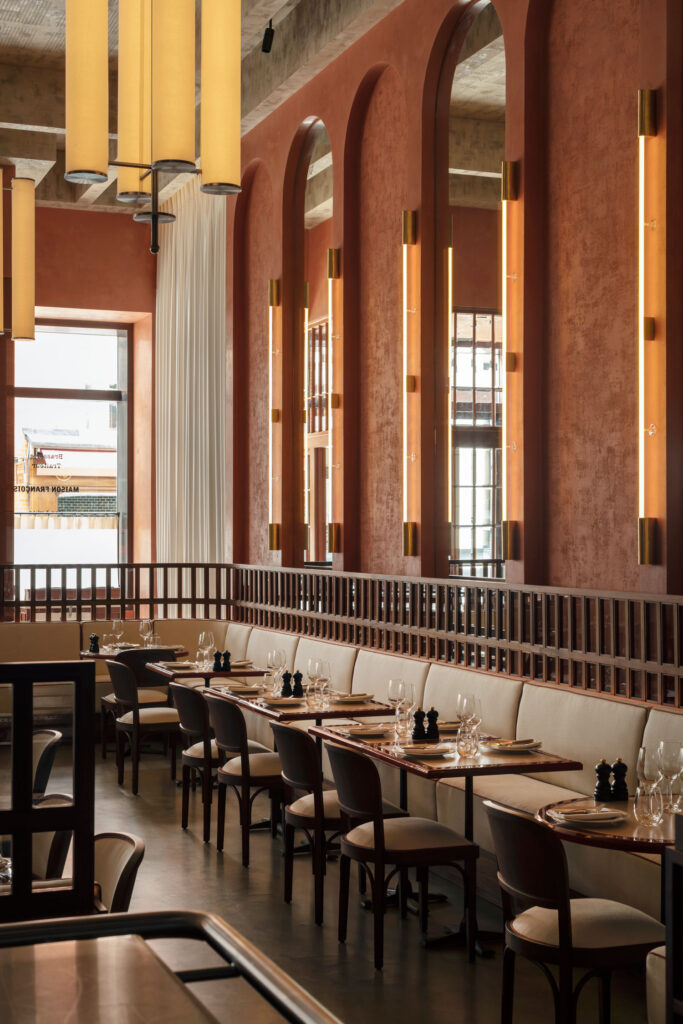 My thoughts turned to old friends who had recently departed, including Jeff Katz who once wrote to me: "I read your restaurant reviews over the weekend and I don't think Jay Rayner has anything to fear." I also recalled Jonathan Evans who felt crestfallen when I referred to Carol Leonard as "the doyenne of headhunting," when he felt that this honour was his alone. Jonathan and Jeff will always be doyens to me.
I could see that my companion had arrived and was liking the ambience and feel of the restaurant. Before we launched into our own agenda, we both declined the breadbasket and wine in favour of remaining healthy and studied the menu. I always like to make my choices quickly, to get on with the business of the day, rather than salivate endlessly over the specials. 
Our waitress was extremely attentive and friendly. I remembered Terence Rattigan's play French Without Tears. The action revolves around a group of male friends who have been sent to a 'cram school' in France to help prepare them for their exams. But the boys are more interested in chasing girls than learning French. After a few exchanges and extended pleasantries including about how long the restaurant had been open, she took our orders.
We both elected for celeriac remoulade, served in the traditional style, the tanginess of the Dijon mustard mayonnaise offset by lashings of watercress and capers. Even though I had some cold leftover chicken in my fridge at home, I ordered Poulet Rôti, fines herbes with mashed potato and a salade verde maison. I had a choice between breast or leg and elected for the latter. My guest selected the halibut, haricot blancs, sauce aux moules. Presumably, it was really the best catch of the day, and I did not need to enquire about whether it was enjoyed, as both our plates had been fully devoured.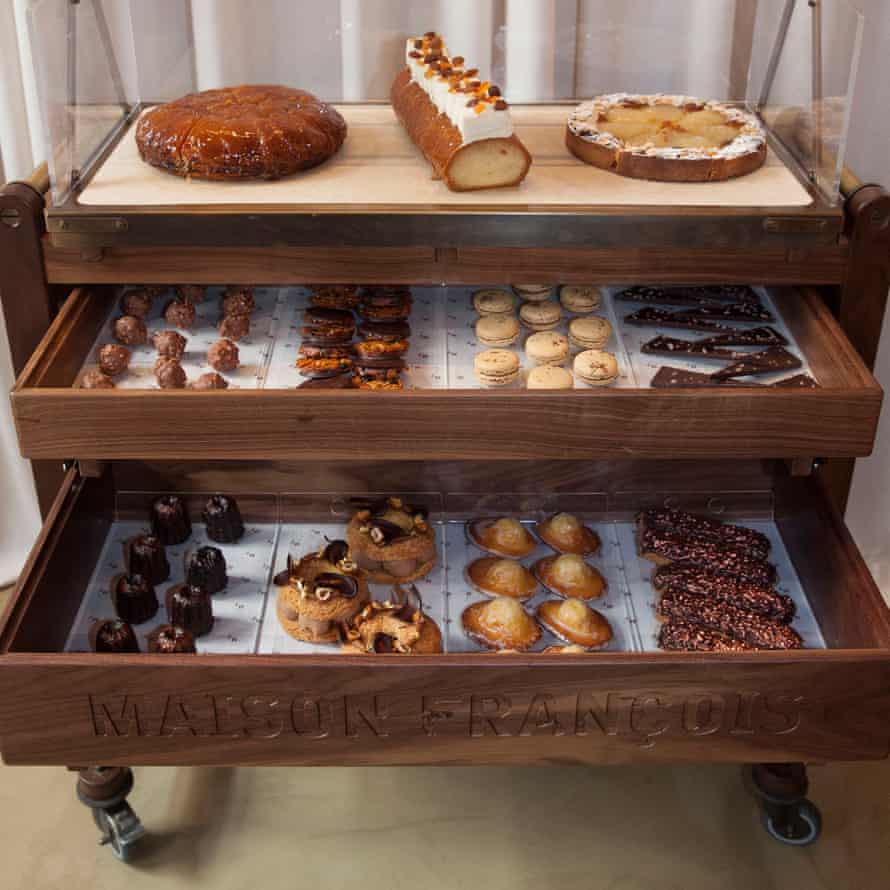 Puddings were proffered and because we had been good and not taken the bread, both of us felt obliged to at least look. It was a supremely difficult choice between baba au rhum tarte tatin, tarte aux fruits de saison gâteau à la cerise, crème caramel, Paris-Brest aux noisettes, éclair au chocolat, tarte au citron vert et noix de coco, macaron à la vanille et caramel, truffes aux cacahuètes, madeleines à la pistache, dark chocolate shards, so we requested a scoop of sorbet each, white peach and strawberry. I then asked for an extra scoop of chocolate ice cream with my white peach. I was not being greedy, just seeking contrast in the taste. Three iced bowels arrived on the table; the chocolate scoop was shared. 
A small mix up in the coffee order resulted in an expresso being dispensed and then hastily taken away in favour of a filter coffee. I could not fathom a decent excuse to order a glass of Château Villefranche Sauternes, before leaving.
On the way out, we agreed this should be our new meeting place as we bade farewell to the receptionist and hoped that it would not be too long before he is off the bench.