Sabina Ranger
Beauty has always been an area of interest for me. During my parents' journey together, I would watch the transformative effect, both aesthetically and emotionally, when my mother would apply her make up and the confidence it would give her to pull through on the most difficult of days. Ending every regime with a flick of mascara (now our hero product), she would set off as an empowered woman ready to conquer her day ahead.
Thus, from an early age I realised that beauty is incredibly powerful. Once we feel our best the world is limitless, no matter what our circumstances are. This, coupled with my understanding of how to produce quality products, is what gave birth to BELLA, which features vegan, cruelty-free and clean focused products made to empower you, solve beauty problems and outperform what is on the market.
Quality products have always fascinated me. I grew up in a family business that specialised in producing high quality consumer products that would outperform those available on the market.
For example, a leading air freshener had 0.5% fragrance in it and was not long lasting, but it was being sold at a premium price. My father created one with double the scent and different technology to make his longer lasting so that customers could use less to gain more, and at a price that is right.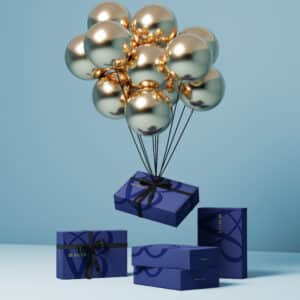 I watched the business grow from a £2 operation in a shed in Hayes to a world class company winning an unprecedented five Queen's Awards for International Trade and exporting to over 130 countries, and it was all because of the quality of its products and the reputation that proceeded them.
Product quality and innovation has always been in my DNA, so a career centred around this was a natural path for me to follow. After spending 5 years developing products in the business, creating brands, and getting these onto the shelves of retailers, I was inspired to venture into an area of passion; beauty. There I was able to innovate and make an impact by solving a problem that I and 97% of women face, which is pain, discomfort, and inconvenience when wearing false eyelashes. After 3 years of development, WANDERLASH mascara was born, and I officially entered the beauty industry.
When I founded BELLA, I wanted to create a platform for positive change through my journey. I think it is really important to always give back, so it was never just about starting a business for me. We all have mental health & need to look after it and each other. As many as one in two, or officially one in four people are suffering from a mental health challenge of some kind. I feel that beauty is a powerful industry which touches almost everybody and can really help reduce the stigma & shine a light on mental health.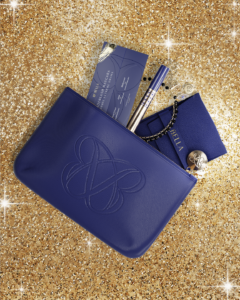 My formal education took place at LSE, which taught me how to think outside of the box, work under pressure and critically evaluate situations. It is a very inspiring place where you are surrounded by many budding entrepreneurs with revolutionary ideas along with a track record of many great people who have made history – it is hard not to want to follow suit in some way. I also undertook many internships, and they all taught their own lessons, but I think the most important learning was how to work with different people and adjust to different personality types. The importance of feeling part of a team, all striving towards a common goal and how to multitask many different work streams are crucial lessons.
It is also important to realise that I was not alone on my journey, nor am I alone now. I think mentorship is invaluable, having someone to guide you through life is powerful and life changing. What took them years or even decades to learn, they can share with you over a coffee. I am grateful to have a few mentors whom I can meet with regularly & learn from, on different areas of the business but also about life in general. If I could give some advice to my younger self, I would tell her to have more confidence and not look for anyone else's validation for happiness or success. I wish that I had realised the importance of learning to love myself more without worrying if I was 'good enough' based on other people's behaviour.