Patrick Crowder
The US group of universities known as the Ivy League is world renowned for the history, high academic standard, and excellent experience offered by the institutions which fall under the Ivy League umbrella. They are among the oldest schools in the nation – in fact, many of them predate the nation – but they continue to attract students from around the world.
In the UK, there is a growing interest in attending American university, with one in five school leavers reporting that they have their eyes set on a US institution. To help our readers navigate the complicated world of US unis, we've prepared this ranked guide of the Ivy League schools. It is important to note that these institutions have been competing, in some cases, for more than 300 years. Each has its own strengths and weaknesses, and often finding the best fit will come down to personal preference. For example, someone who likes living in the city may find the quiet town of Hanover lacking and choose Columbia University over Dartmouth as a result. Alternately, a nature-lover might choose Dartmouth over the University of Pennsylvania in bustling Philadelphia. At the end of the day, these are all excellent institutions, and we hope that this guide helps you on your higher education journey.
1.     Harvard University – Cambridge, Massachusetts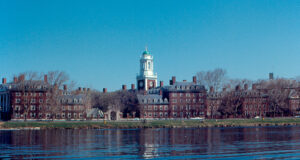 Average Undergraduate Tuition: $55,587
Acceptance Rate: 5%
Top Majors: Law, Economics, Medicine, Engineering
With a history dating back to 1636, Harvard University is the oldest university in the US, predating the founding of the country by 140 years. Harvard is perhaps most famous for its stellar reputation in the fields of law and medicine, but it is also worth noting that the Harvard School of Divinity is widely considered to be the world's most respected theological programme. Harvard students are known to be extremely driven and hardworking, and that's no surprise considering the school's extremely low acceptance rate, but Harvard also offers ample opportunity for students to explore the City of Cambridge and Boston as a whole. A historical city which feels more like an oversized town than a sprawling metropolis, Boston is a place to explore the history of the nation and enjoy the rich culture embodied by the Boston Symphony Orchestra, the Museum of Fine Arts, and Fenway Park.
2.     Yale University – New Haven, Connecticut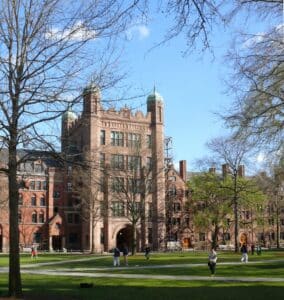 Average Undergraduate Tuition: $59,950
Acceptance Rate: 6.5%
Top Majors: Economics, History, Political Science
Yale is often seen as the Ivy League school with the heaviest focus on the arts, and for good reason – Yale's art, film, dance, and music courses are among the best in the world. Since 1701, Yale University has provided the highest level of instruction to History, Social Science, Engineering, and Mathematics students, but their offering doesn't stop there. If a student's interests cannot be contained by a single traditional programme, Yale also offers multidisciplinary programmes. The city of New Haven is not as large or bustling as Boston or Manhattan, but there is a good amount of culture and nightlife to be found near Yale. Crime in the city can be a problem, but the vast majority of Yale students have no issue and rapidly adjust to life in New Haven. Yale is also home to the world famous Whiffenpoofs, so if a cappella singing appeals to you, it's worth checking out the longest-running a cappella group in the US.
3.     University of Pennsylvania – Philadelphia, Pennsylvania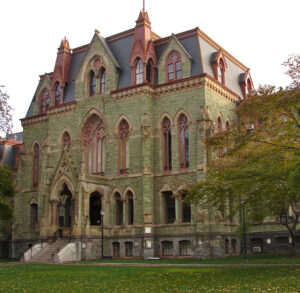 Average Undergraduate Tuition: $61,710
Acceptance Rate: 9%
Top Majors: Finance, Registered Nursing, Philosophy
The University of Pennsylvania is known for its work hard/play hard attitude, but don't let the active social lives of the students distract from their tireless work to maintain the institution's reputation as a top research university. Founded in 1740 by Ben Franklin (who was also no stranger to the party life) the University of Pennsylvania is best known for the Wharton Business School, which is one of the best in the country. Wharton often overshadows the university's other offerings, though the School of Engineering and Applied Science and the School of Nursing are also highly respected. The university's location in Philadelphia will give students the chance to feel the weight of the history surrounding them each time they walk down the street. Bars, museums, and music halls offer great places for a night out, and PennU's sprawling campus can often feel like a city of its own. While UPenn is still highly selective, it does sport a higher acceptance rate than other Ivy League schools, and extracurricular activities are considered more heavily when making admission decisions.
4.     Princeton University – Princeton, New Jersey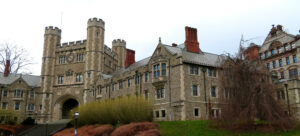 Average Undergraduate Tuition: $56,010
Acceptance Rate: 5.6%
Top Majors: Social Sciences, Engineering, Economics
Princeton University is one of the finest of the Ivy League schools, with a world-renowned reputation for International Relations and Public Affairs, and the humanities in general. Princeton's alumni, among other prominent figures, include the US Presidents Woodrow Wilson, James Madison, and John F. Kennedy. Founded in 1746, making it one of the oldest universities in the country, Princeton offers students the unique opportunity to become accustomed to thesis writing through the Junior Project, which is completed under the supervision of a faculty member. The application process and requirements for Princeton are notoriously difficult, placing much more emphasis on pure academics than extracurricular activities. While the university campus spans more than 600 acres, the town of Princeton, New Jersey is much more suited to nature lovers than city-dwellers. While the town is not large, with a population of around 30,000, there are good restaurants to be found, and downtown Princeton offers opportunities to see a bit of history while visiting the shops. It is recommended to drive, as while there is public transport, having a personal vehicle is far more convenient if you plan to leave town.
5.     Cornell University – Ithaca, New York

Average Undergraduate Tuition: $61,015
Acceptance Rate: 10.7
Top Majors: Computer Science, Biology, Labor and Industrial Relations
Cornell University may have the highest acceptance rate of the Ivy Leagues, but that does not mean that the quality of instruction is second class. Since its foundation in 1865, Cornell students have had the opportunity to study under Nobel laureates, Pulitzer Prize winners, and other major leaders in fields ranging from Agriculture to Industrial and Labour Relations. Greek life is a large part of life at Cornell, but if joining a fraternity or sorority doesn't appeal to you, there are many other extracurricular activities including the Glee Club, Kung Fu, and Archery. The city of Ithaca is fairly small, and though it does contain some solid restaurants and nightlife, you will almost certainly want to be comfortable driving a car as the small town can be isolating to those accustomed to the big city.
6.     Columbia University – Manhattan, New York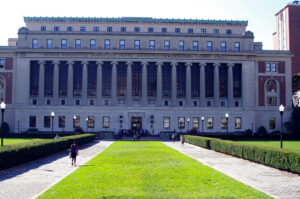 Average Undergraduate Tuition: $63,530
Acceptance Rate: 6.7%
Top Majors: Political Science, Computer Science, Engineering
Originally founded by King George II in 1754, Columbia University can now be best defined by the cutting-edge research taking place there. Home of the Pulitzer Prize, Columbia's humanities courses are well-respected, however the long-standing engineering programme is the most famous and prized course. Columbia's application process is heavily academic, however they value a well-rounded student over one who excels in only a few areas. The core curriculum at Columbia also seeks to expose students to diverse ideas far beyond the confines of their chosen field of study. Columbia's location in Manhattan comes with all of the advantages and drawbacks of living in New York. For those who crave the big city life and the wealth of opportunity which comes with living in such a major financial and cultural hub, Columbia is an ideal choice, however factors such as cost of living and fast-paced lifestyle should be carefully considered. Students at Columbia will not need a car, as public transport is well established in Manhattan.
7.     Dartmouth College – Hanover, New Hampshire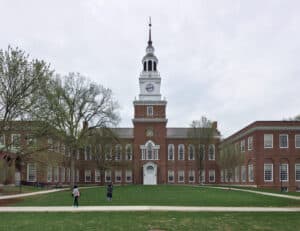 Average Undergraduate Tuition: $60,870
Acceptance Rate: 9.2%
Top Majors: Biological Sciences, Engineering, Social Sciences
Founded in 1769, Dartmouth College has the history one would expect from an Ivy League institution while maintaining the new ideas present at more modern schools. A great example of this is their flexible "D Plan", which is a schedule consisting of four 10-week terms per year. This means that students have time to take advantage of internships which run during normal university times, and Dartmouth's many study abroad opportunities. The Thayer School of Engineering is one of the oldest schools of its kind in the country, and it offers a dual-degree programme allowing students from other universities to attend. Greek life is a huge part of Dartmouth's tradition, and students from the many fraternities and sororities flock to the great outdoors available in Hanover. Hanover is a small town, but what it lacks in bright lights and vibrant nightlife it makes up for with its beautiful hiking trails, rivers, and opportunities for outdoor sports. If living near nature interests you, Dartmouth is the place to be; the College even owns its own ski hill!
8.     Brown University – Providence, Rhode Island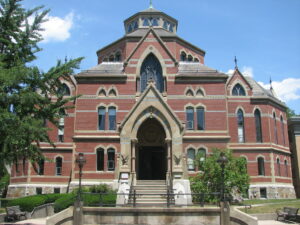 Average Undergraduate Tuition: $62,304
Acceptance Rate: 7.7%
Top Majors: Applied Mathematics, Economics, Computer Science
Brown University takes a different approach than other Ivy League schools, in that students are not locked in to one field of study, and the school has no strict majors. The "Open Curriculum" programme at Brown allows students to combine classes from different fields to tailor their experience to their own specialisation, though they must complete at least one "concentration" to graduate. Brown was founded in 1764 on the novel idea that students of all religions were welcome to attend, and that open attitude is still present in the university's philosophy today. Brown's eight-year Program in Liberal Medical Education is highly regarded and is an excellent way to work towards an MD, and extracurriculars including sailing, journalism, and martial arts provide an effective way for students to take a break from their studies while also bettering themselves. Located in Rhode Island's capital Providence, students at Brown have ample opportunity to explore a lesser-known city which nonetheless features excellent restaurants, an active nightlife, and the historical architecture of College Hill.